Digital Services Product Manager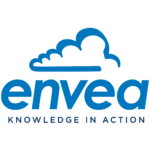 Date limite de l'offre
20/01/2022
---
Nom de l'entreprise
ENVEA
---
Description de l'entreprise
ENVEA is a leading manufacturer of cutting-edge on-line monitoring solutions for industry, laboratory and local & government institutions. Faithful to our principles: eco-innovation, sustainability, ethics and shared value, we are committed to providing solutions at the highest standards. Founded in 1978 and publicly traded since 2006, the company has extensive knowledge in the development of complete turnkey systems. Present all over the world, ENVEA is well known for its pioneering role with regards to sustainable innovation and eco-design and is committed to continuous improvement in existing and future technologies.
---
Type de poste
Marketing et Communication, Ventes, Marketing et Communication
---
Niveau de diplôme requis
---
Niveau du poste
---
Contrat
---
Lieu du poste
---
Description du poste
The Digital Services Product Manager will play a key role in defining, building and planning the digital solutions and services vision for ENVEA and delivering the digital services roadmap for the ENVEA group. They will proactively gather the voice of customers, gather market research, gather competitive intelligence and gain industry knowledge to build a roadmap of digital innovation, connectivity, industry 4.0 and IIoT solutions for the sectors and markets ENVEA serve. They will collaborate with the group Product Managers, R&D Managers, Sales Managers and Marketing Managers to define a go-to-market strategy for the digital solutions and services.

Reports to: Head of Product Management, ENVEA Group
Duties

Define, plan and roadmap the digital services.
Contribute to the strategy and development of a robust and innovative Digital ecosystem, including defining platform requirements, customer experience and market strategies
Liase with digital ecosystem partnership
Gather voice of customer, competitive intelligence, market research, and customer pain points to develop justifications and business cases for product/service developments and champion them through development, taking the lead on the launch ad deployment
Understand the competitive advantage of our own organization and how to leverage it to create best in class services and solutions and position them in the market
Gain industry knowledge and product knowledge through market focussed activities and presence in the market
Create and collaborate on go to market plans that enable ENVEA to grow its digital presence and gain market share as a turnkey solutions provider
Work alongside the other ENVEA Product Managers to roadmap the digital integration, connectivity and protocols necessary to enable the digital services roadmap

Key Contacts

Internal: Managers at all levels within the business and from all functions.
External: Digital industry leaders, references, and experts, distributors, customers


Qualifications and Experience

Demonstrable knowledge of digital business solutions, which could have been obtained in a number of different ways but which will show that the candidate can conceptualise and deliver on a digital business vision.
Some product management or product marketing management experience is required
Experience in coaching cross-functional marketing, technical teams and partners to execute the strategy and contribute to innovation
Technical qualification or equivalent competency in a technical product discipline is required
Experience of gathering market inputs like the voice of the customer, Customer Intelligence and Market research
Some Sales experience would be an advantage, preferable to industrial plants and processes

Skills/Abilities

Excellent IT skills
Strong written and verbal communication skills
Ability to define a product specification and relay this to R&D teams
Ability to develop positive working relationships with customers, distributors and co-workers
Ability to work under own initiative, be proactive, creative and work efficiently as part of a team
Excitement for a high-growth, fast-moving environment, entrepreneurial mindset, sense of ownership
Ability to work under pressure and to deadlines

Travel

Occasional international travel may be required to perform duties.
---
Marché de destination
---
Site internet
---
Url candidature ou contact mail
https://www.envea.global/fr/career/digital-services-product-manager/